How To Order
Buy Glasses Online

1. Login or Register

2.Select Your Frames

If you already have a frame in mind, you can type it in the search bar and find the style you want. If don't , you can find your favorite style with the help of our product categories.

3. Input Prescription Information

After selecting your frames, you'll need to confirm prescription types such as single vision, progressive or non-prescription, and then input prescription information. If you are not clear about how to read and fill in prescription, please refer to our instructions about prescription information for further understanding.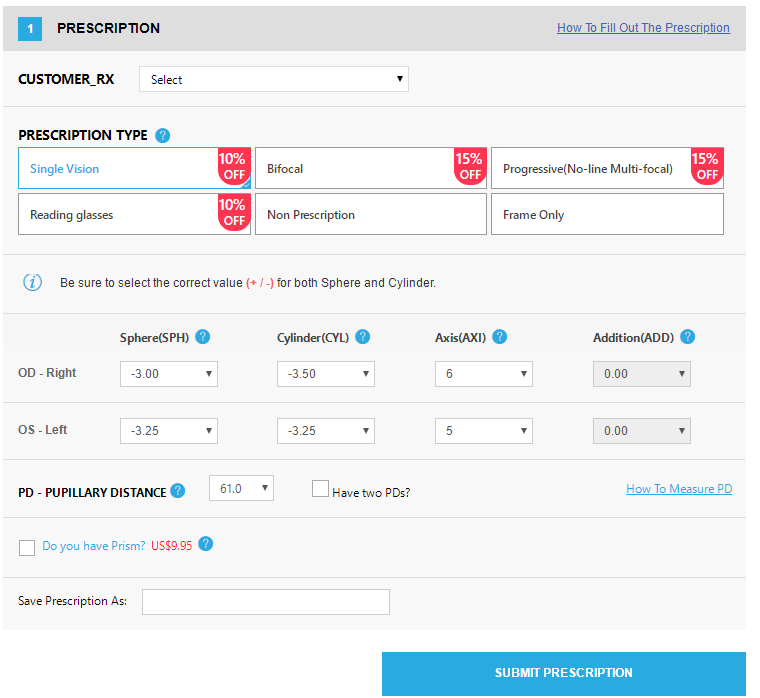 4. Select Lenses and Coatings
While the look of the glasses is important, quality and features of the lenses contribute most to your satisfaction with your eyewear. So you should pay special attention to lenses and coatings when ordering prescription glasses online.

Lenses
The most important part of choosing your lenses is selecting the right ones for your visual needs. Depending personal needs, you may need single vision or progressive lenses as prescribed by your optometrist.
Coatings
After determining right lenses, the next step is to choose coatings for your eyeglasses. We offer standard, anti-reflective and super hydrophobic protective coatings which bring the comfort of reduced glare and scratch resistance.
5. Confirm Your Order
Please enter full address information and choose the shipping method ,then click "check out"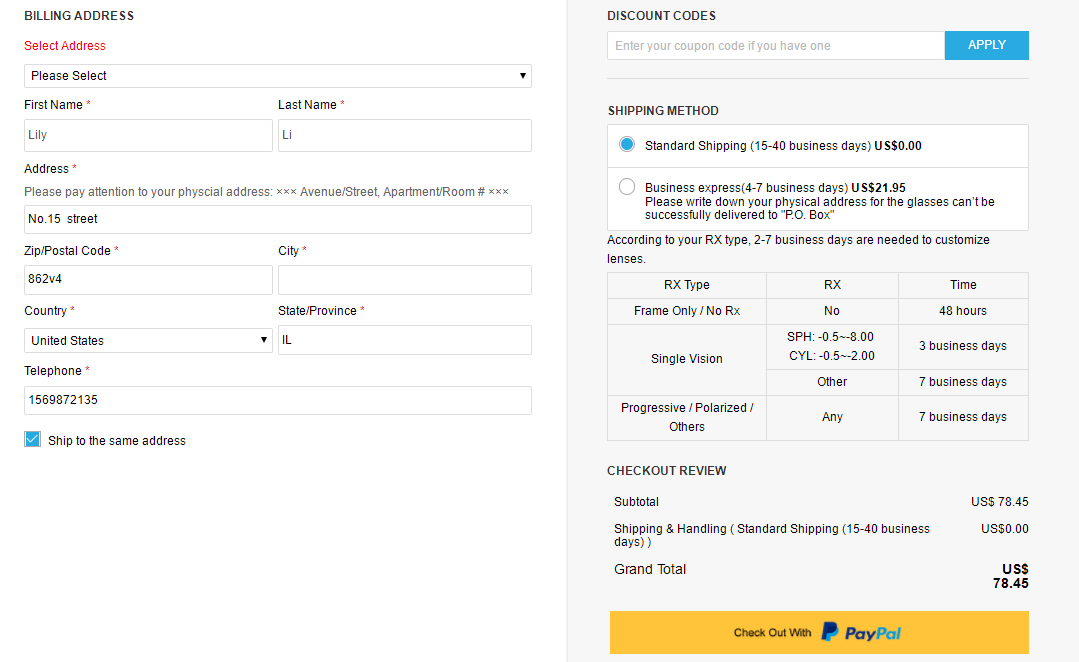 6. Complete payment
Paypal also could pay with credit or debit card.If you encounter any questions during this process, place send us an email to zeeglasses@126.com